NHA TRANG – BUON MA THUOT – DRAYSAP WATERFALL – ĐÔN VILLAGE – NHA TRANG
Duration: 3 days/2 nights Transportation: Bus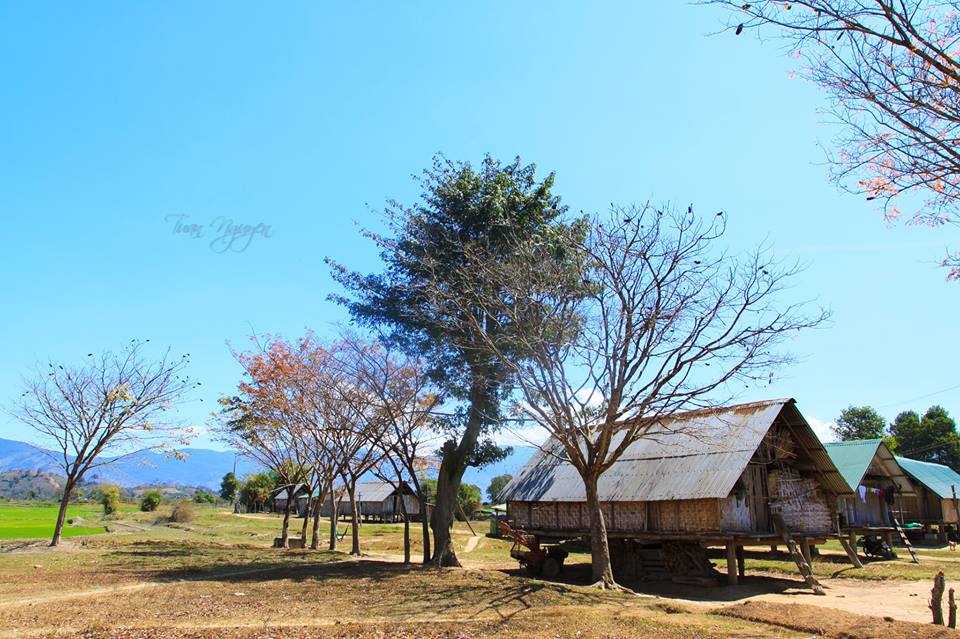 DAY 1: NHA TRANG – BUON MA THUOT – DRAYSAP WATERFALL (Lunch,Dinner)
07h30'–08h00': CHD TRAVEL Co., Ltd picks up at your hotel in Nha Trang, drive to Buon Ma Thuot on NR 26 via Phoenix Pass with the lovely scenery along the way.
11h30'-12h30': Lunch at a local restaurant.
13h30'-17h00': Visit to Ako Dhong village of the Êđê (a local ethnic group): traditional long houses, chief's long house…visit a coffee shop (Arul coffee) on traditional house to see displays of local tools and instruments as big drum, backpack, Kpan chair…Especially, have a great picture of male and female staircases (a symbol of Matriarchy society). Continue to Draysap waterfall to see vast jungle forest and misty fall. Back to the city. Have dinner at local restaurant.
17h00': Check in at hotel.
Evening: Free at your own leisure

DAY 2: BUON MA THUOT – MUSEUM - ĐÔN VILLAGE (Breakfast, Lunch, Dinner)
Morning: Breakfast at hotel. Depart for Daklak's Ethnography Museum, visiting a local company that produce the famous Weasel coffee. Going to Đôn village, a well-known place for hunting and taming elephant, 250m bamboo suspension bridge and having lunch with sticky rice in bamboo stick, grilled chicken, river fish …. Have lunch at local restaurant.
Ride the elephant and visit ancient Laos house and learn about the work of taming wild elephant to domestic elephant, visit the very special local people cemetery. Back to the city.
Having dinner with local restaurant. Free at your own leisure.


DAY 3: BUON MA THUOT – LAK LAKE - NHA TRANG (Breakfast, Lunch)
Morning: Breakfast at hotel.
08h00': Visit and enjoy the excellent coffee in Buon Ma Thuot at Trung Nguyen coffee village: you can explore a cultural space of coffee, utensils, objects on coffee and several varieties: Arabica, Robusta, Liberica (drink is at own's expenses ). Drive to Lak Lake (56km), on the way drop into the coffee plantations and pepper gardens for sightseeings. Walk around M'Nông hilltribe villages of Jun and Le. Elephant riding across the lake, boat trip (dugout canoe). Enjoy the gong music show with rice wine drinking with the M'Nong people.
Having lunch then go back to Nha Trang. End of the tour. Have a great trip!
| | | | | | | |
| --- | --- | --- | --- | --- | --- | --- |
| Grp. of pax | 2 | 4 - 5 | 6 - 9 | 10 - 12 | 13-16 | 17 - 20 |
| Price VND per pax | 7,030,000 | 5,300,000 | 4,340,000 | 3,980,000 | 3,950,000 | 3,630,000 |






* Tour included:
Modern buses served for the tour based on the itinerary.
(4, 7, 16, 29, 35, 45 seated based on number of guests)
Hotel 4* (02 pax/room with double or twin shared). If single supplement required, please pay 950,000 VND/room/night.
Meals: 05 main courses with 160,000 VNĐ/set/pax.
Entrance fees
Elephant riding 45 minutes, boat trip 40 minutes and gong music dancing show per hour
Tour guide as programme
02 Aquafina 5l/pax/day.
Travel's insurance.
Child
| | | |
| --- | --- | --- |
| From 1 - 4 year old | 0 | Parents take care of all expense |
| From 5 - 9 year old | 50% | Meals included, Sleep with parents |
| From above 10 year old | 100% | As an adult |









* Tour excluded:
Local expense, orders on meals.
* Note:
- Please provide all the info for the group and phone numbers.
- Send the booking to CHD TRAVEL 10 days prior the tour.
- Itinerary is subject to change base on the weather and event but will be guaranteed visit all listed places as in the itinerary.